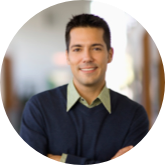 Welcome to HeritageQuest Online at the Library
ProQuest Information and Learning's HeritageQuest Online provides libraries with a unique, growing collection of research materials for tracing family history and American culture. Beginning or professional genealogists can now use this powerful online library, with original page images for all documents, from the convenience of their home or at the library. Indexes and original page images mean no additional trips, inter-library loan requests or work by researchers or staff.
---
This service requires the use of WEB PAGE REFERRALS (REFERRING URLs).
Please consult your instructions on how to configure your browser, firewall or personal security software (such as Norton Internet Security) to allow the sending of REFERRER information, or to set the Sailor and the HeritageQuest web sites as trusted web sites.
Follow this link for more information
---
To access this database, you must enter your Maryland Public Library card barcode number and then press the button above.
This service is provided to Maryland public library customers through the Maryland State Library Resource Center / SAILOR Service on behalf of Maryland's public libraries.